YouTube presents videos that describe how to become a millionaire, although we are not convinced dabbing in Bitcoins is the way to go. Even a television show devoted its air time trying to get contestants to hop on the fast track to a cool million dollars.
With all the tricks and gimmicks available to get rich quick, there remains a time tested way to reach the million-dollar club.
It is called becoming an entrepreneur.
Starting and running a company can be one of the most rewarding careers. However, what it takes to become a successful entrepreneur includes several traits that many of us do not have. Then, you have to throw in the elements of good fortune and downright incredible luck to see a business pipe dream reach its fruition as a thriving company.
Entrepreneurs enjoy having personal and professional traits that include the ability to handle incredible amounts of pressure, as well as use innovative strategies to make money. Nonetheless, many entrepreneurs lack the financial acumen to keep expenses under control.
The Internet is chock-full of ideas that help entrepreneurs save money. With a dramatic drum roll, let's review our 12 money-saving hacks for cash-strapped entrepreneurs.
1. Spend Money Where You Need It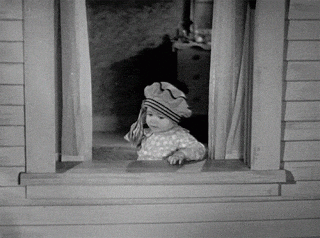 Like the food pyramid, money-saving for entrepreneurs start with a large foundation in which to build on for additional tips. Spend money where you need it should be the mantra for how you handle company finances. Do you really need to build a privacy fence around the property of your business? Is the second van used to transport flowers really a necessary addition to the business? This money-saving hack is all about prioritizing expenses.
In other words, it is about learning how to do without unnecessary materials and equipment. A good way to look at it is asking yourself the following questions:
Will this purchase benefit the bottom line of my business?
Will this purchase streamline or make systems of operation easier?
Will this purchase help us save money in the short or long-term?
Will this purchase free me up from business busywork?
If you answered yes to one or more of these questions, odds are the business will benefit from the investment.
For example, I run an e-commerce business and recently purchased software to streamline the order processing and fulfillment process. The software costs quite a bit for a boot-strapped business owner, but I decided to take the plunge. This program allowed us to automatically print out shipping labels when an order is placed, without touching anything. They just spit out the label maker, and to be honest, I hadn't been that excited in quite a while.
We were able to allocate employee hours to more important things that actually took some brain-power. These are the kinds of purchases that will pay dividends in your business.
2. Shave Expenses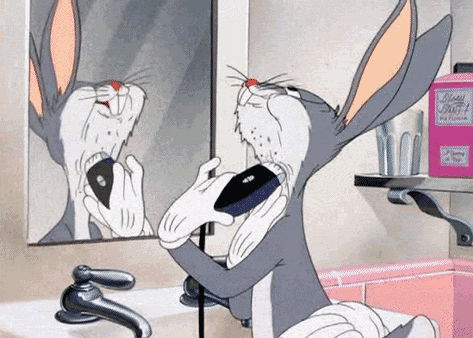 Trimming the budget fat is much different than spending money where you need it the most. Think utility costs. By setting the office thermostat a degree or two lower in winter and a couple of degrees higher during the sweltering months of the year, you reduce the amount of money your business forks over for overhead costs. You can downsize the facility where you conduct business and outsource some of the creative work to qualified freelancers.
Areas you can cut costs as a business owner: 
Utility bills.
Hire independent contractors/freelancers for tasks instead of employees. For things that can be done online, I recommend UpWork, they have a wide variety of qualified freelancers and even can manage your payroll.
Order supplies in bulk, this can save a lot of money annually.
Return items you didn't use or didn't work for you. Let's face it, taking things back is hard, but it could bring in some cash you can allocate to other business needs.
3. Utilize Free Software
There is no doubt technology can put a huge dent into an entrepreneur's budget. From the installation of a mainframe computer system to the deployment of mobile communication devices, you can spend much more than you need to spend on advanced technology. In an era when technology rapidly changes, you need to discover smart solutions that save you money on technology.
Look no further than free software.
Many software vendors like to bundle products at huge savings for entrepreneurs. For example, you might need a database program that organizes your growing customer base. To get you to buy the database program, a vendor might throw in a version of QuickBooks to help you organize your finances as well.
Check out the best free software of 2019 >
4. Make Obsolescence Your Friend
Obsolescence is the state of being which occurs when an object, service, or practice is no longer wanted even though it may still be in good working order.
Do you remember the bad rap obsolescence got back in your Introduction to Economics class? The professor probably likened obsolescence to a couple of dirty four-letter words. However, obsolescence, which is the process of turning a useful product into a product that is no longer used can be a money-saving friend for entrepreneurs. What if the brand of printer you have is no longer used by other businesses. If it still functions at a high level, why junk it for an expensive model?
Even if you decide to junk the old printer, why not search for a new printer constructed with cheaper, yet highly durable recycled materials. Office equipment manufactured with recycled materials cost less than the cost associated with buying office equipment designed with all new components.
We all have FOMO (Fear of missing out) when the next big iPhone is coming out, but that doesn't make the one your currently using obsolete. Odds are the business isn't going to change that much with the newest tool or piece of equipment. Of course, if your old stuff is broken, get the new one. Remember, if it's going to make your business more efficient, it's probably a good decision. Asking yourself the questions laid out in step 1 will help you make a good decision.
5. Find a Partner to Cut Costs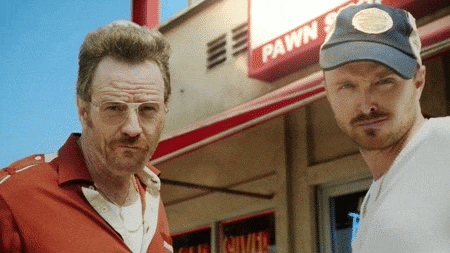 One is the loneliest number, but many entrepreneurs mistakenly believe it is the right number for operating a start-up business. Then, there is the timeless adage that states "if you want to go fast go alone if you want to go far go together." The timeless adage is especially relevant for entrepreneurs that need to pinch pennies.
Let's say your area of professional expertise is in the recruiting and development of like-minded professionals. However, you lack the digital marketing skills required to get your business noticed online. Why pay for the service of an online marketer, when you can recruit a partner who is a digital marketing expert that has a record of attracting more customers by implementing savvy Internet marketing tactics.
Of course, this is a big decision for your business, so make sure this person is really going to bring major expertise to the table. When I hear stories of million and billion-dollar companies, it's a rare occasion when they stayed a solo-preneur, most of them always had at least 1 co-founder or partner.
Some places to look for co-founders and business partners:
6. Reduce the Amount of Personal and Business Debt
We include personal debt in this hack because most entrepreneurs use personal funds to finance certain facets of a business operation. For example, you might take out a personal loan to finance the purchase of a laptop that acts as the portable technology hub for your start-up.
Regardless of the source of debt, the key is to pare down debt to avoid paying costly interest expenses. Work on whittling the source of debt that has the largest balance first, before proceeding to decrease the amount of debt incurred on the second highest debt balance. You can also shop around for more favorable debt servicing terms, as well as consider consolidating all of your debt under one interest rate.
7. Implement Workplace Safety Rules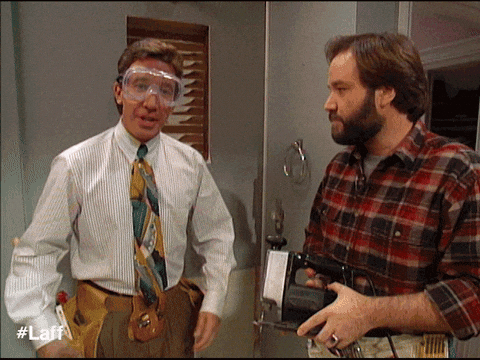 Your team of hard-charging professionals wants to feel safe in the workplace. It is your responsibility as the leader of your business to ensure your employees remain safe. Your best financial interests are also served by creating a safe workplace. From slip and falls to exposure to dangerous chemicals, there are numerous costly ways for an unsafe workplace to cost you and your business money. The more accidents that happen at your workplace, the higher monthly premiums you can expect to pay for insurance.
8. Cut Marketing Costs
In the digital era, you need to find ways for customer prospects to find your business online. Many entrepreneurs believe that channeling money into paid online advertising, such as the platforms offered by Google, Facebook, and LinkedIn, is the only effective way to attract more business.
It's not.
Organic search engine marketing, which requires the implementation of affordable, if not free strategies, will not only attract more potential customers to your business, it will also help you save money in the marketing section of the business budget. If you invest in anything, invest in the talents of an SEO expert who can help your business climb the ranks of search engine results.
Other creative ways to market your business cheaply:
Reach out to local or online publications and pitch them why your company would make a great story.
Do a giveaway of one of your products or services in exchange for customer information or emails.
Go old school with direct mail marketing. This is actually having a resurgence, even in the online money making world. Everybody opens their physical mailbox, but how many times do you check your email 'promotions' tab?
9. File Accurate Taxes You might be surprised to learn about the large number of entrepreneurs that give Uncle Sam more money that he deserves. One study concluded an astounding nine out of 10 entrepreneurs overpay taxes.
Why would anyone want to give away more taxes than they need to pay?
You can hire an accountant to calculate and file your business taxes. However, that is another unnecessary expense. With the introduction of user-friendly small business accounting software programs like QuickBooks, you can file your business taxes, and not pull out your hair in frustration figuring out what you owe.
If you're like me, organization is not your strength. Programs like QuickBooks make it easy to link your bank and accounts for automatic income and expense tracking. It does take some time to implement, but it will end of saving you a lot of time and money once you do.
10. Choose The Right Suppliers
Whether you sell electronics or perishable grocery items, you must understand the importance of forging long-lasting relationships with suppliers. You are not looking for suppliers that you can hang out with at your favoring watering hole. Your business relationship must be cordial, yet remain professional. Entrepreneurs that are just starting out should seek out references from other businesses operating in the same niche. Although the price is a major factor in saving money, you also want a dependable list of suppliers that consistently deliver goods and materials in a timely manner.
If you have a winning product, you can also save money by increasing your order quantities with most suppliers. They will offer a discount in exchange for a bigger purchase order. The longer the relationship with the supplier, the more bargaining power you have. This doesn't mean take advantage of them, that can have a very disastrous effect. Rather, approach them in a way that you have their interest in mind as well.
11. Manage Your Time Wisely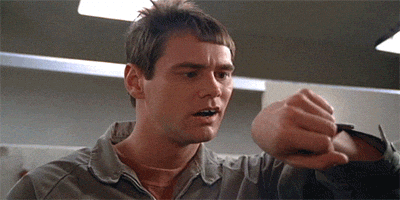 Let's get this out of the way: Stop wasting your time. If we thought it was not a rude gesture, we would type the phrase "Stop wasting your time" in all capital letters. Look at how much time you spend on your phone, whether it is talking with a family member or playing a hot video game. The timeless adage "Time is money" is especially relevant for entrepreneurs. You might try to squeeze 25 hours into a 24-hour day. How about stop wasting time to make your 24-day a much shorter day for what you need to do for taking care of your business.
CEO of 2Crave, Clyde Kim, said best. "My business keeps me pretty busy all day and night, so having the right tools helps me automate many of the functions that would take up too much of my time. If you're building a business, it's essential that you're making the best of your time and there are plenty of tools out there to help you manage your days more effectively."
There are plenty of apps to help you manage time better, such as RescueTime
12. Bolster the Legal Side of Your Business
As an entrepreneur, you can expect to face numerous legal challenges. From patenting a cutting edge product to handling workers' compensation claims, running a business sometimes requires the legal expertise of the most accomplished attorney. Remember how we promoted the recruiting of a partner to help you save money.
There might not be another partner more valuable than a licensed and experienced lawyer.
Your legally adept partner can save you money by thwarting lawsuits, as well as recommending proactive measures to ensure you remain within the legal boundaries of running your start-up. Your attorney can also suggest the best type of business organization to establish, whether it is forming a partnership or creating a limited liability corporation.
Bonus: Sources of Funding for Cash-Strapped Entrepreneurs
We have talked about how to limit the amount of money that flows out of your start-up. Let's look at a few ways to reverse the outflow of cash by generating money for funding your business.
Personal Savings Tapping into personal savings, whether it is a 401k plan or a simple savings account, allows you to avoid the time-consuming process of searching for investors. Check out the book Bootstrap Business

to learn more about how an entrepreneur can self-fund a business.

Networking: An effective way to raise money for a start-up, while not having to fork over an inordinate amount of interest, involves asking friends, family members, and professional peers for help financially. When you tap into the funds available from professional peers, you might also tap into the professional expertise of someone that can help your start-up grow.
Small Business Administration (SBA): For years, the SBA has represented one of the most viable options for entrepreneurs to obtain funding for their businesses. The SBA offers a streamlined process for requesting loans, as well as a vast resource center for entrepreneurs to learn more about certain aspects of funding and running a start-up.
Incubators: No, not the labs where scientists grow strange things. We are referring to companies, universities, and government agencies that provide resources for budding entrepreneurs. Resources can include cash, office space, and consultants that fill a much-needed business void.
Loans/Lines of Credit: This should be an approach you try after your start-up begins to generate cash flow. Business loans typically require entrepreneurs-especially first-time entrepreneurs to jump through several contractually written hoops. You might also have to secure a business loan by submitting some type of personal collateral, such as your car or your home.
Tap into a Major Customer: Your start-up can benefit from the cash infusion provided by one or more of your most important customers. In return for funding your business, the customer you opt to work with will probably want some control over a part of your business operation. However, you will receive unwavering support, both financially and operationally.
Saving money is a delicate dance in your entrepreneurial journey. It's hard to know if you are making smart saving decisions, or choking your business by being too frugal. Hopefully, this list serves as a reference next time you are looking for guidance.