College is expensive. There is no way around it. You suddenly have one foot in the "real world," and your parents might be expecting you to take more responsibility for your finances. In fact, many college students have little to no assistance from their parents at all once they get to college, which can be a shocking and challenging transition.
This means that on top of basic college expenses like tuition, room and board, and textbooks, basic living expenses have to be paid for somehow as well. You might have a meal plan that is paid for by student loans (or generous parents), but that doesn't necessarily cover snacks for your late night study session or grabbing something to eat when you miss breakfast due to early morning practice before class. It for sure doesn't cover occasionally going out to eat with your friends.
If you live off campus, you probably don't have a meal plan at all, which means having to find a way to somehow pay for your groceries as well as rent and utilities. Even if you are sharing a place with friends, you probably still have a minimum of a few hundred dollars of living expenses each month before you can even think about paying for anything fun.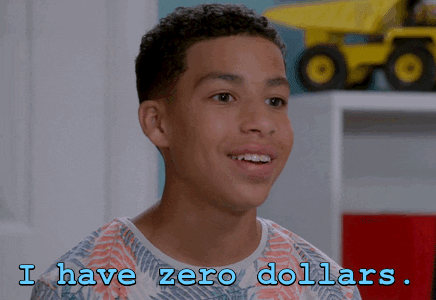 How can you pay for all these things as a college student? It is challenging to keep a job between your class schedule, homework load, attempting to have some sort of a social life, while also trying to get enough sleep and stay healthy. It can be really difficult to figure out how to make money in college while juggling all of these important things and trying to learn how to start effectively "adulting."
Since most students really do need a way to make money in order to get through college, many unfortunately end up sacrificing time that would otherwise be spent on school or staying healthy to work. Finding a job that works with a college schedule also means that many students are working during the times their friends are going out, meaning their social life is seriously impacted as well.
What if there were a way to earn money as a college student on your own schedule? If you have a huge project due and don't have time to work, you don't have to (as long as you don't have bills due, of course). If it's syllabus week and you have plenty of spare time, you can pull extra hours. Does this sound too good to be true? It is actually totally possible, thanks to a variety of different side hustle opportunities.
If you are a college student, having a side hustle (or two) can be a great way to earn money when you need it while also having the freedom to focus on other priorities when they are simply more urgent. Side hustles are designed to give you more flexibility and freedom, and many side hustles are actually even kind of fun.
Are you interested in finding a side hustle to get you through the next school year with more money but less stress?
Here are ten side hustles that are ideal for college students trying to make extra money… while navigating an extremely busy schedule:
1. Drive for a rideshare company
Driving for Uber or Lyft may seem like kind of a cliché side hustle by now. You probably know someone who drives, but there's a very good reason for that. It can actually be a pretty good way to earn some extra money when you need it, especially if you live in a highly populated area or a bustling college town!
Friday and Saturday nights, especially after 11 PM or so, are prime time for people needing rides between bars or home after a fun night out. If the weather is bad – temperature extremes or precipitation – you can likely get more rides because people don't want to walk even short distances.
It is also helpful to keep an eye on when major events are happening near you. A huge sporting event, a popular concert, or a major convention with limited parking are all great events to keep on your radar when you consider what times to go online as a driver. Hanging out near the airport can be another way to pick up rides fairly easily.
Remember that you do still have to pay for gas and consider the wear and tear expenses on your car by driving. You can also earn bonus points (and extra tips!) as a driver if you have small snacks or gum, bottled water, and phone chargers available to your riders. If you can get enough rides per hour, however, the money you make far outweighs any of these expenses.
2. Deliver food to your hungry classmates
Whether your fellow students are powering through an all-nighter or get hungry at a party, they are willing to pay for food to be delivered to them. Sign up with a food delivery service and "work" on your own schedule.
Gone are the days of pizza chains or Chinese food being the only options for getting food delivered to you! With companies like Grubhub, Postmates, and DoorDash on the scene, hungry customers have plenty of options for food delivery, and side hustlers get to be the ones bringing it to them.
If you don't mind your car smelling like other people's dinner, making food deliveries can actually be a pretty easy way to earn a little extra money when you need it. This is especially true for introverts, who aren't interested in driving for a ride share company because the idea of having strangers in and out of your car all evening sounds worse than being broke.
One downside to food delivery is that your schedule is a bit limited based on restaurant hours. If you live in a town where almost all restaurants shut down for the day at 10 PM, this may not be as great of an option for you. A benefit for those of you without a car on campus, however, is that some food delivery companies will allow you to deliver by bicycle – no car required!
3. Share your knowledge
Tutoring can be a great way to earn some extra cash. Whether you are tutoring younger students who aren't yet in college or helping your peers succeed in classes you have excelled in, this can be a great option that provides the flexibility to schedule sessions on your own terms.
If you don't feel confident enough to tutor an academic subject, you could also teach music or sports lessons if that is more in line with your talents. You could potentially even find a job as a coach or referee for a local youth sports team and teach kids through a leadership role like this.
If you are a talented artist or writer, offer painting lessons or creative writing workshops. You may be surprised what people are willing to pay for, especially when it comes to engaging their creative side. If you have a talent or skill that you are comfortable enough with to teach it to others, consider starting to feel out options for turning that passion into a side hustle.
Bonus: if you end up having trouble finding tutees near you, online tutoring is another great option to look into! Online tutoring is also a great option if you are an early bird or a night owl as you can connect with tutees in different time zones at hours when your local prospects are sound asleep. There are many online tutoring companies, but Tutors.com is a trustworthy and popular place to get started.
4. Teach English online
Parents around the world want their kids to learn how to speak English, and they are willing to pay you to help! There are online platforms that connect native foreign language speakers around the world with fluent English speakers.
Many of these platforms do require their English teachers to have a Bachelor's degree. However, there are some, like Qkids, that do allow currently enrolled college students who haven't quite finished their degree yet to teach.
As an online English teacher, you will likely spend most of your time teaching very basic English and helping your student practice their conversational English skills. It is hard to beat getting paid to talk! No need for foreign language proficiency, either. You are getting paid to speak English and help your students get comfortable speaking it as well, so English should be the only language spoken during your sessions.
Side note: if you are not a native English speaker, you can make good money translating for others in your native language. Whether you provide verbal translation services locally or do written translations online, you should absolutely research ways to make money with your native language.
5. Donate plasma
If you have a two-hour chunk of free time (or two) each week, you can make some extra cash while meeting a need at the same time. Donating plasma is one of the easiest side hustles out there. All you have to do is show up and hang out for a couple of hours while your plasma is collected.
Download a few of your favorite podcasts, bring a good book you haven't had time to read for fun or spend the time catching up on readings for class. Plasma donation payouts vary on a variety of different factors, so check with your local donation centers to find out how much you can expect to make by donating.
6. Brand representative
Some brands are looking to market specifically to college students, and they know that if they have actual college students to help them get the word out among peers, they will be more successful. Being a brand representative (sometimes also referred to as a brand ambassador) on your campus can be a relatively easy (and fun!) way to make decent money.
You may be asked to wear branded apparel, drive a vehicle to campus or around various college student hotspots with an advertising wrap on it, or table on campus at different times. You could be asked to attend different events on your campus or around town, show up to sporting events to increase the brand's presence or even potentially travel on different tours to promote the brand. An added bonus is that you should not only get paid for hanging out at a sporting event or concert, but you should get into these events for free as well!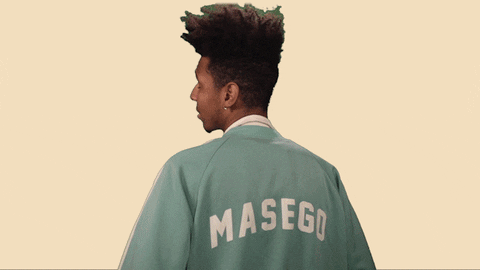 If you are friendly and outgoing, have a position of influence on campus, are involved in different clubs or activities, are an athlete, or are just really good at interacting with people, you might be an excellent candidate to be a brand representative.
Each company will have its own requirements for its brand representatives, but the basic idea is that you will help a specific brand have an increased presence and influence on your campus. Easy enough, right?
7. Freelance work
Are you a talented graphic designer, writer, or photographer? Do you kind of secretly enjoy doing monotonous work like data entry or transcription? Online freelance work might be a great way to turn these skills into money on your own schedule.
There are several websites that will connect freelancers with others looking to hire people to do different tasks for them. A few we recommend getting started with are UpWork and Fiverr As a freelancer, you might work for another individual, a nonprofit, or a company. Each client may have different requirements, and there will certainly be some flexibility required on your part to meet their demands. If you are able to make it work with your schedule, however, freelance tasks can be a great way to not only make extra money but improve your skills.
You may be credited for your work and have access to add it to your portfolio or share it with other potential clients as a reference, but it is also possible that you will not. If this is important to you, make sure you clarify this with the client before entering into any sort of freelance contract.
8. Watch kiddos
Sure, maybe you hoped your babysitting days were behind you when you graduated high school. However, you would be remiss to not consider babysitting if you are looking for ways to earn some extra cash on a varying schedule. Spread the word online and reach out to your professors or classmates with children, and be sure to have references available.
If you are attending college in your hometown, even better! Let past clients know that you are interested in earning some extra cash to get you through school and ask them if they would consider referring you to other parents they know.
A huge plus of babysitting until late at night is that once you get the munchkins to sleep, you get paid study time. Okay, okay, who am I kidding…paid Netflix time.
9. Take care of four-legged friends
If kids aren't really your thing, consider pet sitting instead. If you are staying on campus over breaks, offer your services to professors or fellow students who will be heading out of town.
You can also make money by walking dogs, and there are even apps like Wag! and Rover that will do the hard work of connecting you to pet owners who are looking for some assistance. Besides, who doesn't need a little animal therapy after a long week of classes?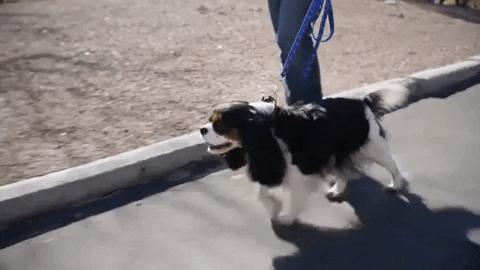 An added bonus of dog walking is that you don't have to squeeze in a work out later because you've already gotten a good walk in for the day.
10. Scroll and click your way to cash
If you are going to be scrolling on your computer or phone for hours a day anyway, why not make some extra money at the same time? Sign up to test websites or apps for companies who are looking for feedback on the user experience they are providing.
By signing up to test, you will be invited to participate by completing various tasks on a website or app. Some will ask you to provide real-time feedback by describing your experience out loud as it is happening and your recordings will be submitted to the company for analysis. Others will simply track your mouse movements and scrolling to determine navigation habits.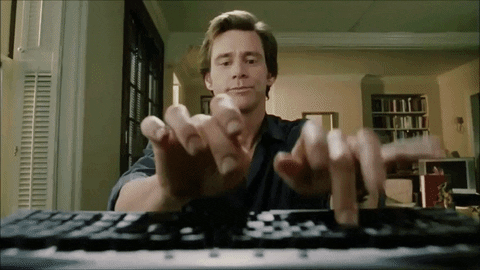 The main idea is that you are helping those responsible for websites and apps determine how user-friendly they actually are to users outside the brand. Anyone who has invested in a website or app wants their visitors and potential customers to have access to very specific information, and user testing allows them to determine if they are effectively presenting those details to the average site visitor. You are also helping them identify areas that they might need to consider improving or restructuring, as well as helping them understand how people actually navigate through their site.
Unfortunately, this side hustle is almost certainly not going to be enough to pay your bills. It is, however, a great opportunity to supplement your income if you are looking for a little extra spending money from time to time.
What are extra ways you make money as a college student? Try one of our suggestions? Let us know how it went in the comments below…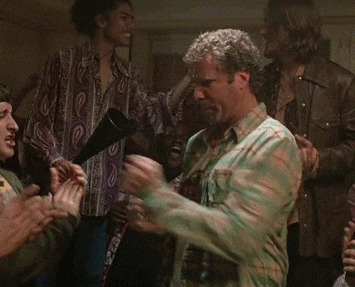 Hustle on!
You May Also Enjoy: How To Make Money As A Freelance Writer