So, you've walked across the stage, moved your tassel, and thrown your graduation cap in the air. This is a time of joy and excitement and you want nothing more than to celebrate your achievement. That is until you start thinking about the 4 or more years of student loan debt that you have accrued. I'm sure you have a lot of questions, but take a deep breath and don't panic. Let's review some of the crucial information you need to know about your loans, as well as the do's and don'ts of the student loan repayment process.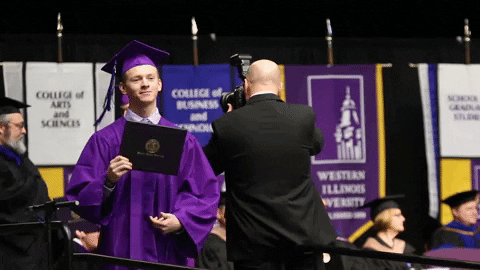 Before even thinking about making your first payment, it is important to understand what type of student loans you have. If you are reading this, while still being an active student, take the time to understand your financial aid package. Because college is so important it is not uncommon for students to sign on the dotted line without really understanding what they are signing up for. If you feel unsure, make an appointment with the financial aid office at your school and ask them to explain how your education is being funded. If you are receiving student loans, specifically ask if you are using federal or private loans.
Federal Loans
Federal loans are disbursed through the federal government and you have to complete the Free Application for Federal Student Aid (FAFSA) to qualify. The two most common forms of federal loans are Direct Subsidized and Unsubsidized loans. Subsidized loans do not accrue interest while you are an active student, while unsubsidized loans accrue interest from the day you take them out. Federal loans also have a 6-month grace period between your last day as a student and the first day you that you need to start making payments.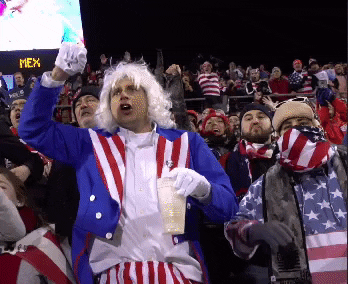 One of the easiest ways to determine your federal student loan history is to go through the National Student Loan Data System (NSLDS). This site is administered by the Department of Education and it utilizes the FSA ID that was created when you completed the FAFSA. The NSLDS website holds a wealth of information. You will be able to see what types of loans you are utilizing, the amount for each loan, when disbursements occurred, and who your lender servicer is. A lender servicer is a company that was assigned by the Department of Education to manage your loan. It is important to know which company this is since you will be making payments to them.
It is never too early to start reviewing your loan history and familiarizing yourself with the details.  If you are currently an active student, you can use the NSLDS website as long as you have had loans disbursed at an institution. However, it can take 30 days from the time the loans are disbursed to your school before they show up on the website. Also, once you start making payments on the loans, it can take up to 120 for an "outstanding principal balance" to update, so you will want to have a backup system for tracking any payments that you make.
Private Loans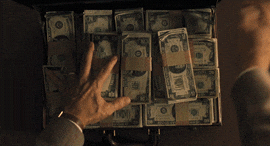 Private loans are issued through a bank or credit union. It is less likely that you would have these as part of your financial aid package without realizing it. Private loans are credit-based and require students to apply for approval. However, some banks like Sallie Mae provide specialized loans for education purposes allowing colleges to work closely with them. Always ask questions and thoroughly read any documentation that you receive. It is better to be overly cautious than to enter into a loan that you are not comfortable with.
Reviewing the amount of loan funding that you have from a private lender can be more difficult than federal loans. Unfortunately, there is not a national database for private loans, so you will have to do a little bit of digging. If you know who the lender on your loan is, that is the best place to start. Most lenders have a customer service department that can help answer any questions you might have.
Even if your loan was moved from one lender to another (which does happen), the original lender should have a record of this and be able to point you in the right direction. If you don't have any information for the lender, you can reach out to the financial aid office at the school where the loans were disbursed. Since you would have had to apply for a private loan, the school should have required an approval letter from the lender. They can use this to direct you to the original lender.
Dos and Don'ts
Once you find the information for your loan types and your lender, you are well on your way to tackling those loans. However, there are still some specific dos and don'ts that you will want to keep in mind.
Dos:
Update Your Contact Information Immediately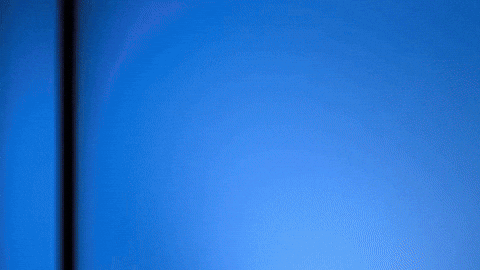 Graduation is an exciting time in life that can lead to a lot of changes. Many of these changes could affect your address, phone number, and email. Once you have determined who the lender servicer on your loans is, check to see if they have an online portal. If an online portal is available, you can usually update your information online without having to speak to a representative. If you don't feel comfortable updating your information online, feel free to call and talk to a customer service specialist. Failing to update your contact information can cause you to miss crucial messages regarding due dates and status updates on your loan. Even if the lender servicer hasn't contacted you that doesn't mean you don't have to pay. It is your responsibility to make sure that your information is up to date and that you are remaining in contact with the servicer.
Start Making Payments as Soon as Possible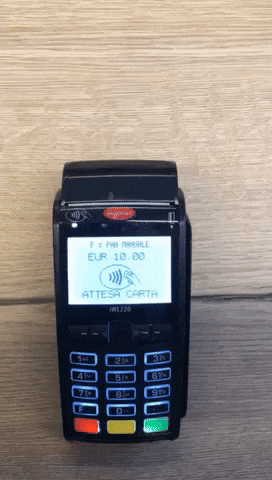 As we discussed before, there will be a 6-month grace period on federal loans. However, that does not mean that you should wait the entire 6-months before making payments. The grace period is designed to delay payments for students who might not be able to secure a job immediately after graduation. If you are financially stable and able to start making payments, take advantage of that. The grace period does not prevent unsubsidized loans from accruing interest so ultimately your total loan amount will just sit there and grow for those 6 months. Private loans may not have any grace period at all. For those loans, you will want to plan on making payments right away.
Make a Budget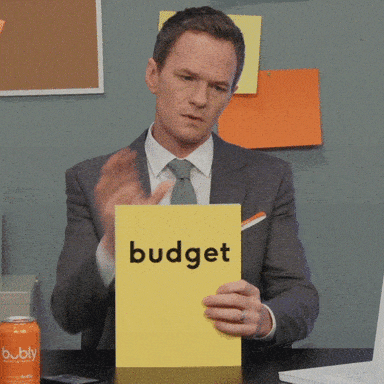 I know this one probably sounds cliché and not necessarily specific to student loans, but it is so important. Take time to write out your budget so that you can see it on paper, black and white, dollars and cents. Figure out an amount that you can comfortably put towards your student loans each month. Keep that number in mind when you are ready to start making payments. This is also a great time to look for different ways to save money each month. If you are starting to divert a portion of your monthly budget to student loan payments, that will likely leave less money going towards savings goals.
Utilize Opportunities for Specialized Repayment Plans
This step will be crucial after you have made your budget and understand the amount that you are comfortable paying each month. Federal loans typically have different payment plans available to help students make consistent payments. The standard plan would break your payments up equally over 10 years. However, there is also an extended plan which breaks it up over 25 years, a graduated plan which increases your payments slowly over 10 years, or income-based plans which determine your payments based on your available income.
You have to apply for the income-based repayment plans, but it never hurts to ask your servicer about all possible options. It is always better to have a monthly payment that is manageable and allows you to remain consistent. If you have a monthly payment that is too high and that you are not able to manage it could cause you to miss payments
Make Extra Student Loan Payments When Possible
This is especially important if you choose a plan that gives you a smaller monthly payment. If you can put a little bit extra towards your payment each month, it can save you so much in interest payments. If you want to make higher monthly payments, but there is not extra room in your budget, consider ways to make money on the side. You can also choose to wait until you have a larger chunk of money to put towards the loans. Examples of this could be receiving a gift, a tax return, or a work bonus. You can then put that amount towards your loan balance all at once. With either option, make sure you are working with the lender servicer and that they are aware you want the additional payments going towards your principal loan balance. 
Don'ts:
Don't Try to Avoid Your Loans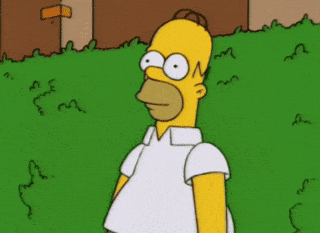 Student loans are not fun. There are so many things that I'm sure you would rather spend your money on. However, the reality of the situation is that those loans are there, and the only option is to pay them off. If you try to avoid them, all that will happen is you will continue to accrue interest, the loan amount will get higher, and your account will eventually go into default status. Depending on the type of loans you have, going into default can result in:
credit score being affected

account moving to a credit agency who will use additional tactics to try and recover the funds

wages being garnished

federal payments such as tax returns being withheld

becoming ineligible for any future disbursements of financial aid
The best course of action for student loans is to communicate and be honest with the servicer. If you run into financial hardship and need to reevaluate your monthly payments, reach back out. Even if your account does fall into default, start working on a plan for getting back on track as soon as you can. It is never too late to start resolving your student loan debt.
Don't Forget About Potential Loan Forgiveness or Loan Discharge Options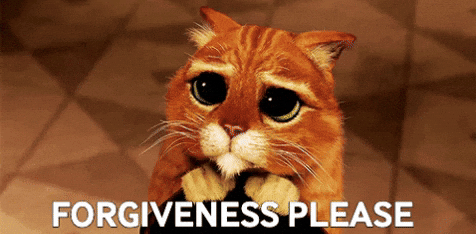 Loan forgiveness and loan discharge essentially mean the same thing but are applied differently. With both loan forgiveness and loan discharge, you are no longer required to make payments on your student loans. Loan forgiveness is typically an option for students who are in a qualifying career field such as a teacher or public servant. Teachers who teach in high needs subject areas can have a portion of their student loans forgiven after 5 years of consistent service. Public servants can have their remaining student loan balances forgiven after 120 payments made under a qualifying payment plan.
Unfortunately, loan forgiveness is only an option for certain types of federal loans. If you think you might qualify for loan forgiveness, it is crucial to stay in contact with your lender servicer and make sure you are doing everything necessary each year to meet these forgiveness requirements
Loan discharge is available under certain unique circumstances, like being permanently disabled or going through a closure at the school where your loans were disbursed. These scenarios are not common but should be considered by anyone who feels they would meet the criteria. It is important to hold onto any documentation regarding your financial aid so that you can present it with your own supporting evidence when requesting a loan discharge.
Don't Ignore Other Debt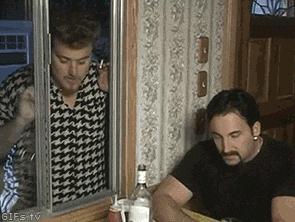 While student loans can be overwhelming and can seem like they will never get paid off, they aren't the worst form of debt. The interest rate on most student loans, especially federal loans, is probably going to be less than a credit card and could even be less than other private loans. Sometimes it makes sense to pay less on your student loans while you work on other forms of debt. If you aren't sure which debt to tackle first, this is a great time to cycle back to my first tip and start making a budget. Familiarize yourself with the interest rates on all of the debt that you have. Start reviewing options for consolidating portions of that debt and lowering the interest rate if possible (you can even do this for student loans).
Don't focus so much on the total amount of each debt, but rather how much new debt is accruing from each item every month. Once you know how to prioritize your debt, you can determine how to allocate your monthly budget.
Unfortunately, there is no perfect science to resolving any debt. Hopefully, you are able to take some of these tips and apply them to your own situation.
Just getting started with student loans? 
You May Like: Financial Aid 101: The Good, Bad And Free >
Let us know in the comments below if you found any of the tips helpful or if you have any advice to add for our readers….