Deciding to go to college can be an exciting and fun adventure. However, it can also come with a hefty price tag that can be overwhelming if you aren't prepared for it. It is important to be aware of all of the funding options available before you start signing up for anything.
With that being said, let's review some of the most common types of financial aid, the best and the worst, and some tips for making smart choices.
For simplicity sake, we will break this financial aid 101 guide into 2 basic categories: federal funding, and private funding.
1. Qualifying for Financial Aid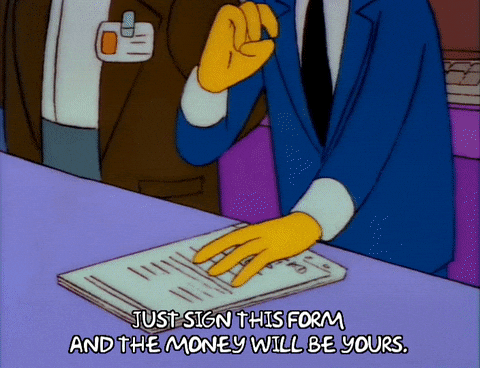 First and foremost, we should break down what financial aid means. The term financial aid refers to any type of funding offered to a student in order to meet their college expenses. This can be surprising at times since federal and private loans, grants, and even private scholarships are all technically forms of financial aid.
So, when a school talks to you about your "financial aid package" don't just assume that it is all free money. Confirm that it does not include any types of funding that you are not comfortable with.
Possibly the most important part of financial aid is understanding how to qualify. Many funding options start by filling out the Free Application for Federal Student Aid (FAFSA). Students must reapply for the FAFSA each year after it renews on July 1st. As the name eludes, the application is completely free and the information can be sent to multiple different schools without any obligation to attend.
There are companies who offer services to help students complete the FAFSA for a fee, but I would advise against this. You should never have to pay to apply for financial aid. Most colleges and universities have their own financial aid offices that can provide assistance and there is a government hotline that you can call if you have concerns.
2. Completing the FAFSA
The FAFSA will ask a series of questions to determine your Estimated Family Contribution (EFC). The EFC is used by the school that you want to attend to determine your eligibility for need-based funds. The school will take their cost of attendance (the amount that they estimate it will cost to attend each year) and subtract your EFC to determine financial need. You cannot receive more need-based funds than your financial need allows. Some forms of funding are not need-based and would not be affected by your EFC.
When you are getting ready to complete the FAFSA you need to remember that almost all of the questions being asked are based on your current situation. For instance, are you married as of the day you are filling out the FAFSA? Do you have dependents as of the day you are filling out the FAFSA? This is often confusing for students since the FAFSA also requires tax information, which might not reflect your current situation.
This is especially true since as of 2017 the FAFSA has requested that students supply "prior prior" tax information. This means is that you will be using taxes from two years prior, as opposed to one. The longer time span can cause more discrepancies; so make sure you are entering the correct current information regardless of what you put on your taxes.
If you were single when you filed taxes 2 years ago, but married currently, you will be able to combine your spouse's previous income with yours. If you were married on your taxes but separated or single now, you can request a separation of income.
Since you will be submitting tax information you will want to have a copy of your tax transcript or tax returns from the filing year required. The FAFSA does have a built-in tax import option called the Data Retrieval Tool (DRT), however not every student is eligible to use the import.
The FAFSA will also ask questions to determine your dependency status. Students can either be dependent or independent. We will go over what this means for your financial aid a little bit later. For now, just be aware that if it is determined that you are a dependent student, your parents will also need to input their information. This should go without saying, but NEVER submit information that does not belong to you or that you do not have permission to use.
3. Submitting the FAFSA
For the receiving institution to have access to your FAFSA, you will need to add their school code. This is a unique identifying number that the school can provide you with. If you don't have the school code, you can also search for the name of the school and choose from a drop-down list. Just be careful when doing this. If you are planning to attend a University of California, you don't want your FAFSA sent to the University of Southern California. However, if you want your FAFSA sent to multiple schools, it does allow for 10 different schools to be added at a time.
Once you have completed the application make sure it gets signed and submitted, by you and your parents if applicable. This is done using the FSA ID, which is a username and password that would have been created when you started filling out the FAFSA. This is an important step to complete whether you are submitting the FAFSA for the first time, or making corrections (such as adding a new school). The FAFSA information will never be sent to your receiving institutions if it is not signed and submitted.
4. Types of Financial Aid- Federal and Private
Okay, now that we have covered how to start the financial aid process, let's review the different types. As I mentioned before, this is when it becomes incredibly important to understand what you qualify for, what you need, and how your financial aid package is being structured. It is important to remember that financial aid is awarded with the expectation that courses are being completed and enrollment status is not changing. When a student withdraws or chooses to drop classes during the school year, it can result in some or all of the financial aid being returned.
Federal Student Grants
The Pell Grant is one of the most common forms of need-based federal funding. It is only available to undergraduate students; unfortunately, graduate and doctoral students do not qualify. It is also only available for a student's first undergraduate degree. Eligibility is evaluated each year based on the EFC score generated from the FAFSA and there are no additional steps required to qualify. Once it is determined that you qualify, the funds can be used at any U.S. institution where federal financial aid is accepted.
Pell Grants are a fantastic form of financial aid because the funds can be used for any educational expenses and in most circumstances they do not have to be repaid. The current maximum Pell Grant amount is $6195, but that number can fluctuate each year. There is also a 600% lifetime eligibility usage maximum.
Typically one academic year will equate to 100% used, so a student could get about 6 years of use before the Pell Grant is maxed out. However, it is important to check with the financial aid office at your school to see how their funding is structured. This is especially relevant if you are attending over winter or summer sessions requiring additional disbursements of the grant.
Another need-based federal grant that can be utilized by undergraduate students is the Federal Supplemental Educational Opportunity Grant (FSEOG). This grant is specifically for students who show exceptional financial need. The grant can range from $100 to $4000 depending on the need you exhibit and the funds available through the school you are attending.
Not every school participates in this program and it is typically disbursed on a first-come-first-served basis. It is important to speak to the financial aid office at your school as soon as possible to see if they are participants and if you are an eligible candidate.
I know it seems like all of the grants so far have only been for undergraduate students, because well, they have. However, there are federal grants available to both undergrad and graduate-level students.
The Teacher Education Assistance for College and Higher Education (TEACH) Grant is available for all students who are pursuing specific degrees in the education field. This grant can provide up to $4000 per year in funding and has a lifetime eligibility maximum of $16,000 for undergraduate students and $8,000 for graduate students. It is important to note that there are some specific requirements for receiving the TEACH Grant:
Must maintain a 3.25 GPA or higher
Must be in an eligible program
Must complete an agreement to serve and entrance counseling document
Must agree to teach 4 out of 8 years at a Title I school in a high needs content area, after exiting their program.
Specific "high-needs content areas" are detailed in the agreement to serve. You also want to check with any schools that you are interested in teaching to confirm that they meet the Title I requirement. "Title I" is a designation from the government for schools that have a high concentration of lower-income students and receive government assistance.
It is crucial to know that you will be able to fulfill the requirements of the TEACH Grant before deciding to use it. If you are unable to fulfill it, the grant funds that you received are converted to interest accruing loans with back interest charged for all previous years.
Federal Student Loans
While grants are a fantastic form of funding, because of the factors required to qualify, some students may need to use loans. There are two different types of Federal Direct Loans that a student can qualify for: Subsidized and Unsubsidized. The difference between the loans is fairly simple, subsidized loans do not accrue interest while you are attending school. They begin accruing interest once you have graduated from or left your program.
Unsubsidized loans are the opposite; they begin accruing interest right away and continue to accrue interest until the day they are paid off. Because subsidized loans do not accrue interest while you are an active student, they are considered a form of need-based funds. Luckily, both types of loans have a fixed interest rate (which means the interest rate will not change) for the life of the loan. Both loan types also have yearly and aggregate limits. The limits can vary based on dependency status and degree level, the loan limits are broken down below.  As a reminder, your dependency status will be determined when completing the FAFSA. 
Undergraduate Dependent Students:
First Year: $5,500 in total loans, no more than $3,500 in subsidized loans
Second Year: $6,500 in total loans, no more than $4,500 in subsidized loans
Third Year: $7,500 in total loans, no more than $5,500 in subsidized loans
Undergraduate Maximum: $31,000, no more than $23, 000 in subsidized loans
Undergraduate Independent Students:
First Year: $9,500 in total loans, no more than $3,500 in subsidized loans
Second Year: $10,500 in total loans, no more than $4,500 in subsidized loans
Third Year: $12,500 in total loans, no more than $5,500 in subsidized loans
Undergraduate Maximum: $57,500, no more than $23,000 in subsidized loans.
Graduate Students:
Yearly: $20,500, unsubsidized loans only, graduate student do not qualify for subsidized loans
Graduate Maximum:  $138,500 for graduate students, the graduate aggregate limit includes all federal loans received for undergraduate study.
Regardless of the yearly limits, there are also total financial aid caps based on the cost of attendance at each school. Once a student receives enough funds to cover the cost of attendance they are prevented from receiving any additional funds.
This is done to encourage responsible borrowing so that students are not taking out loans in excess of what they need for attending school. Students should always practice responsible borrowing and only utilize loan funds when absolutely necessary.
In addition to the subsidized and unsubsidized loans, there is another set of federal loans called PLUS loans. These do not fall under the same limits as the subsidized and unsubsidized loans, however, qualification is credit-based. There are two types of PLUS loans, Parent PLUS and Graduate PLUS. Parent PLUS loans are only available for dependent level students who are not able to fully cover education costs with their own subsidized and unsubsidized loans. Because the PLUS loans are credit-based a student's parents would need to apply for approval. If the parents are denied the PLUS loan, it allows the dependent student to borrow additional subsidized and unsubsidized loans at the level of an independent student.
Graduate PLUS loans are similar to the Parent PLUS, but they are only available to Graduate level students. These loans can be used if the student has a financial need greater than the yearly maximum or aggregate maximum for unsubsidized loans. It is important to only use PLUS loans if they are absolutely needed since they do accrue interest and the interest rate is typically higher than subsidized and unsubsidized loans.
Private Scholarships
Clearly, there are a lot of options for federal funding. Most students will be able to fund their education this way. However, there are many private funding options available as well. The most common and most beneficial of these options are private scholarships. There are tons of scholarship options available for both undergraduate and graduate students. Some are need based, some are merit-based, and others are degree driven.
I encourage all students to research and apply for as many scholarships as possible. If you are at a loss for where to start there are websites out there such as FastWeb.com or Scholarships.com where you can create an account and search for the scholarships that fit you best. Keep in mind that applying for scholarships may require essays or letters of recommendation and they usually have a strict deadline. It is important to start on the application as soon as possible and keep track of all of the scholarships that you are interested in.
Paying Out of Pocket
One source of private funding that a lot of people don't consider is self-financing. Being able to pay out of pocket for school is a luxury that not everyone has, which is okay. However, if you can pay for any portion with your own funds, do it. Work with the financial aid office at your school and see if they allow payment plans. This is especially important if you were awarded grants or scholarships and just have a small portion left to pay for. If you can avoid taking out loans, your future self will thank you!
Private Loans
As a last resort, if no other financial aid options have come through, private loans can be considered. Private loans are administered through private lenders such as banks or credit unions. There are also banks that specialize in education-based loans, such as Sallie Mae. However, these loans are credit-based and require bank approval. They also can have higher interest rates than the federal loans and those rates might be variable rather than fixed. Variable interest rates can change throughout the life of the loan leading to higher monthly payments.
The repayment process is also not as flexible as federal student loans. For instance, federal loans typically offer income-based repayment plans as well as forbearance options if you cannot make payments. A private student loan would be treated the same as a loan for a car or a house.
This list reviews some of the most common ways to fund your education. I would suggest using it as a starting point as you begin your college journey. However, don't feel confined to these options. Be creative, talk to your school, make a plan that you are comfortable with, and stick with it. Getting an education is important and it is a life-long investment in yourself. However, it doesn't have to take you a lifetime to finish paying for it.
What are your thoughts on Financial Aid? Leave a comment below…
You May Also Like: 10 Flexible Side Hustles For College Students